Lifestyle: WATERFALL RESTAURANT | PHILIPPINEN
Wasserfall Restaurant? Wie Bitte? – Aber wie geil ist die Idee bitte? – Auf den Philippinen gibt es nun ein Restaurant, das einen hauseigenen Wasserfall hat – nein nicht etwa in der Lobby im 1:100 Maßstab sondern mitten im Restaurant, der die Gäste auch gerne mal dazu animiert sich in den Wasserfall zu legen. Sehr geile Idee!
The Labassin Waterfall Restaurant is a truly singular and memorable experience. Located at the Villa Escudero Resort in the Philippines, guests can enjoy lunch while the water flows under their feet . Besides enjoying the authentic local cuisine, you can enjoy the almost untouched nature of the region formerly occupied by a farm and coconut plantations.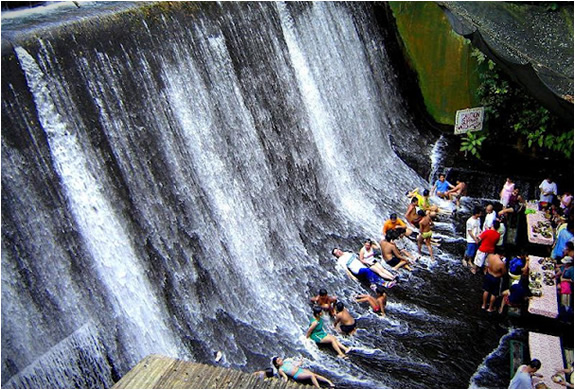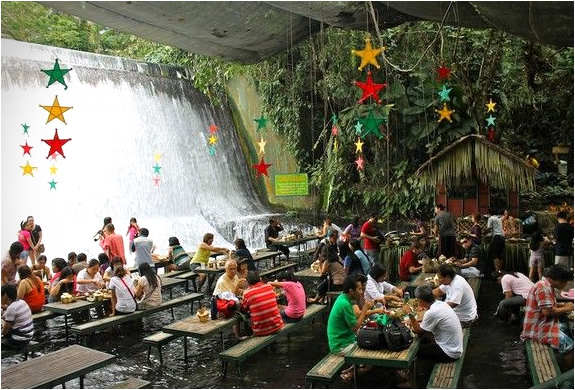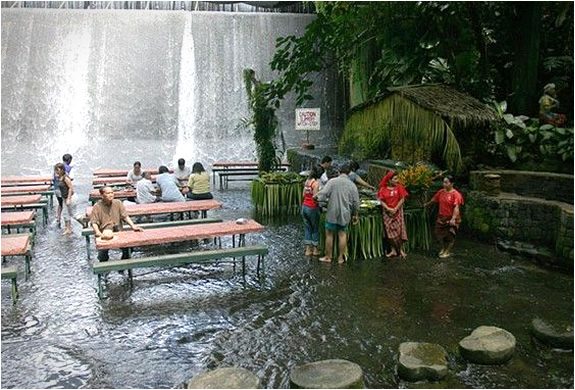 CLIP